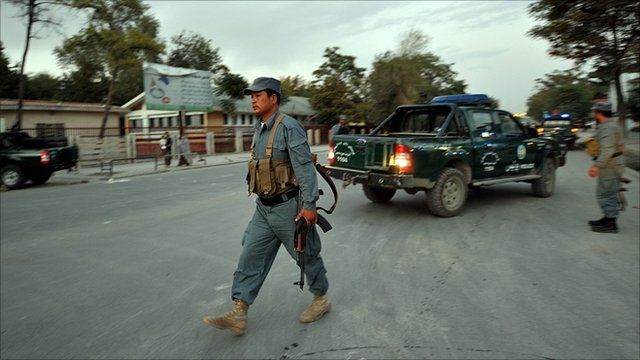 Video
Bomb blast kills Afghanistan Peace Council head
A bomb blast in the Afghanistan capital of Kabul has killed the chairman of the Afghan High Peace Council, Prof Borhanoddin Rabbani, reports say.
Emergency services and security personnel arrived at the scene shortly after the attack, which took place in the Akbar Khan neighbourhood, in front of Prof Rabbani's house.
The High Peace Council leads Afghan efforts to negotiate with the Taliban. Prof Rabbani is also a former president of Afghanistan.
The BBC's David Loyn is in Kabul and outlines what happened.