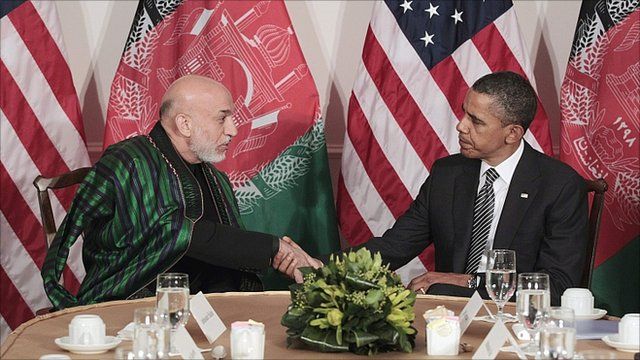 Video
Karzai on peace negotiator death
Afghan President Hamid Karzai has spoken with US President Barack Obama about the killing of Burhanuddin Rabbani, the head of Afghanistan's High Peace Council.
During the meeting, Mr Karzai described his death as a "terrible loss".
Burhanuddin Rabbani was a former Afghan President who was leading efforts to strike a deal with the Taliban, and was killed in a bomb attack at his home in Kabul on Tuesday.