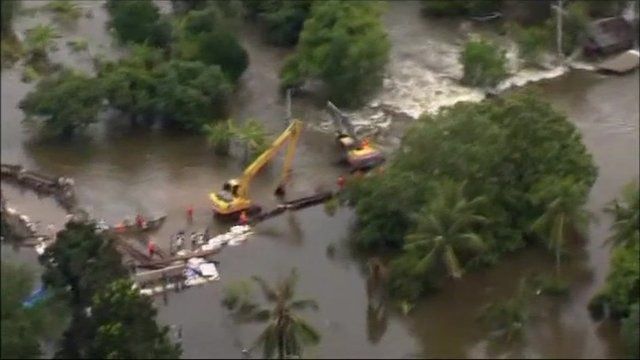 Video
Thailand's worst flooding in decades threatens Bangkok
Some of the the worst flooding in decades is threatening Thailand's capital, Bangkok.
The army has been building defences around the city but flood waters from the north have already reached the city's outskirts.
Months of flooding have already claimed the lives of around 280 people and more rain is forecast.
Rachel Harvey reports from Bangkok.