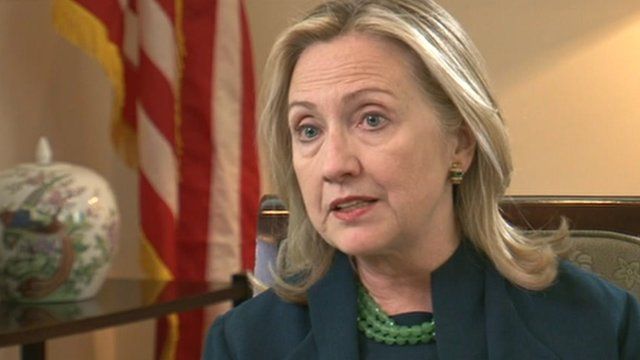 Video
Hillary Clinton urges Pakistan to 'squeeze Afghan Taliban'
US Secretary of State Hillary Clinton has urged the Taliban to be part of a peaceful future in Afghanistan or "face continuing assault".
Mrs Clinton was speaking to the BBC's Kim Ghattas in Kabul during an official trip to the region and said the US would ask Pakistan to "squeeze the Afghan Taliban and the Haqqani network to make it very clear to those groups that there is not going to be continuing acquiescence or maybe even assistance to them coming from Pakistan."
She went on to say that the US will be looking to Pakistan to "support a peaceful resolution, and those of the Taliban and other groups who are willing to negotiate, should be encouraged to do so and those who are not should be told that they will be captured or killed."
Go to next video: Training commandos in US desert