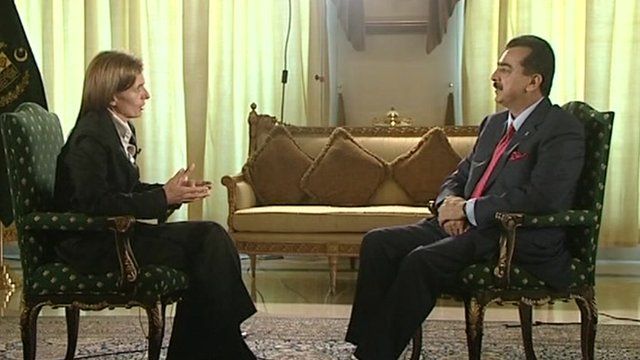 Video
Pakistan blockage of Nato convoys 'may last weeks'
Pakistan's Prime Minister has been speaking about tensions between his country and the United States - telling the BBC neither side trusts the other.
Yousuf Raza Gilani also refused to rule out closing Pakistani airspace to America following Nato airstrikes which killed 24 of its soldiers on the Afghan border in November.
Orla Guerin reports from Islamabad.
Go to next video: Pakistan's Gilani on lack of trust with US