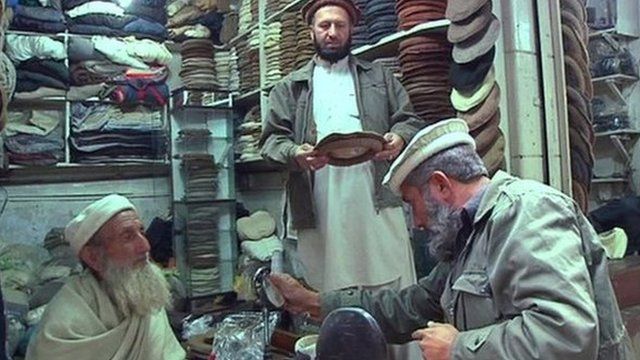 Video
Slow decline of Pakistan's Chitral Bazaar
Famous for its handmade woollen hats, waistcoats and robes embellished with colourful embroidery, the Chitral bazaar in Peshawar was once a popular tourist haunt.
But after the attacks in the US on 11 September 2001, business has gone down in this market by nearly 75% according to shopkeepers. Even after ten years they say they are struggling financially.
The security situation in Pakistan's Khyber Pakhtunkhwa province remains extremely uncertain and for now these traders have little hope that visitor numbers will recover soon.
Video produced by BBC Urdu's Rifatullah Orakzai.