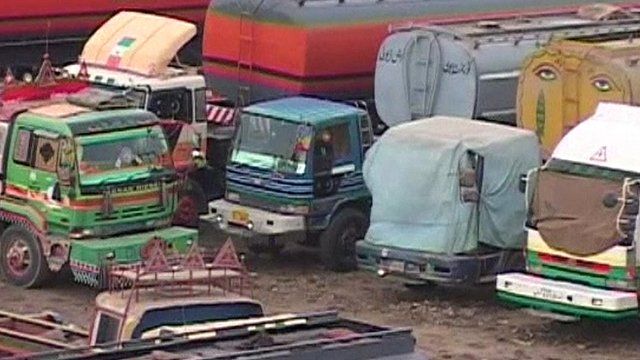 Video
Pakistan allows convoys to resume
Pakistan has agreed to reopen Nato's vital supply lines into Afghanistan following an apology by America for the killing of 24 Pakistani troops in a Nato airstrike last November.
Pakistan has said it hopes the move will improve relations with the US and other Nato countries.
Many drivers are pleased to earn money again but are also worried about threats from militant groups, as Aleem Maqbool reports from Karachi.