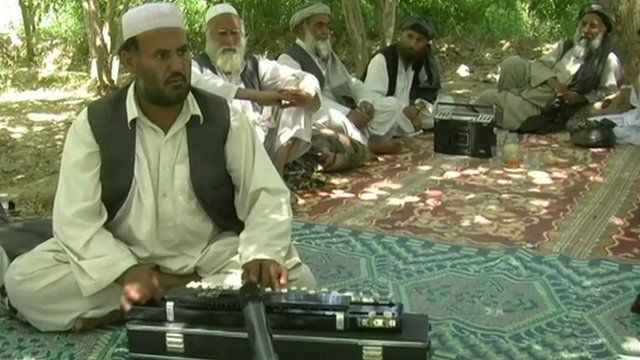 Video
Music scene blossoms in former Taliban stronghold
All forms of music were banned from social gatherings, TV, and radio while the Taliban were in power in Afghanistan from the mid-90's until 2001.
But in the post-Taliban years, music and songs are enjoying a resurgence in popularity.
In Kandahar the Benjo in particular is becoming one of the more popular instruments with music-lovers again.
Zarghuna Kargar reports.
Video produced by Mamoon Durani
Go to next video: Afghan music scene flourishes