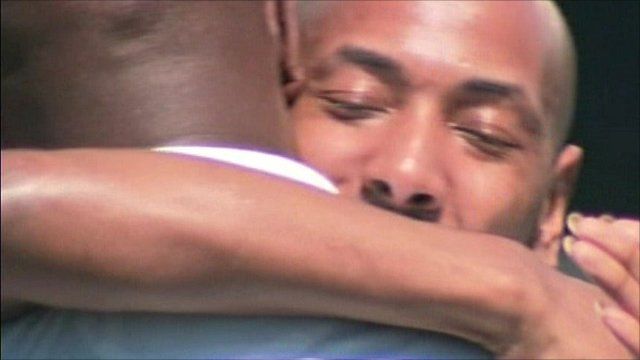 Video
US man held in N Korea returns home
Former US President Jimmy Carter has arrived back in America with a man who had been held prisoner in North Korea.
Mr Carter and Aijalon Gomes touched down in Boston, where their plane was met by Mr Gomes's family.
Mr Gomes, who had been living in South Korea, was jailed in January after crossing into North Korea from China.