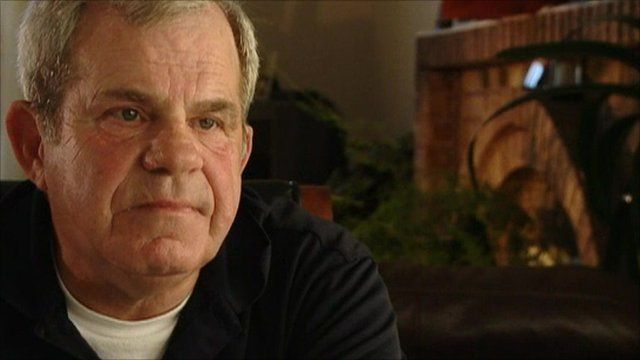 Video
US soldiers' father tells of suicide after Iraq tour
As troops return home from 12 months of deployment in Iraq, experts warn of what many refer to as "the invisible wounds".
Depression, isolation, stress, anger, divorce and suicide are just part of the emotional challenges facing some of the troops.
A few miles from the military families reunion at Fort Lewis, Vietnam veteran Joseph Ramsey was wishing he was there to hug his own son, who shot himself on 7th September 2006.
His son, army specialist David Ramsey had been staying with his parents while going through a divorce, having served 10 months as a hospital nurse in Mosul, Iraq.
Joseph Ramsey told the BBC what had happened on that day and how serving in Iraq had affected his son's state of mind.
Go to next video: Last US combat brigade exits Iraq