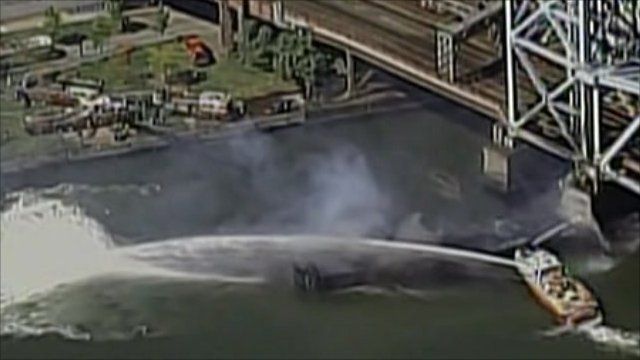 Video
Fire under New York bridge disrupts trains
Commuter rail lines into New York's Grand Central station have been suspended because of a fire under a bridge.
Wooden pilings under the 138th Street lift bridge were ablaze and being attended by a firefighting boat.
Thick smoke billowed over the bridge which carries all four tracks used by Metro-North.