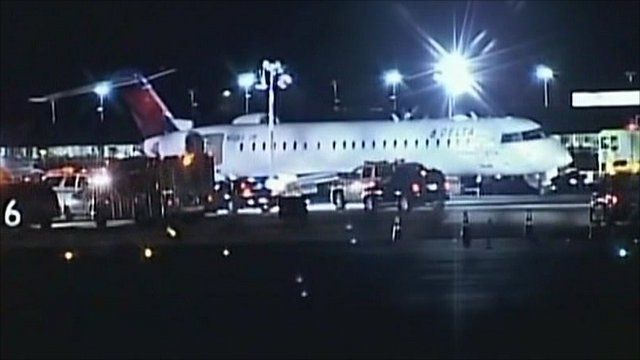 Video
US plane's emergency landing
A passenger plane has made an emergency landing at JFK airport in New York after experiencing landing gear problems on Saturday.
Passenger Alessandro Albero filmed sparks flying as one of the wings was dragged along the runway.
There have been no reports of injuries on the Delta Airlines flight which was operated by Atlantic Southeast Airlines from Atlanta, Georgia to White Plains, New York.
Authorities have confirmed that they have launched an investigation.
Caroline Hawley reports.
Go to next video: Plane lands on Atlanta highway