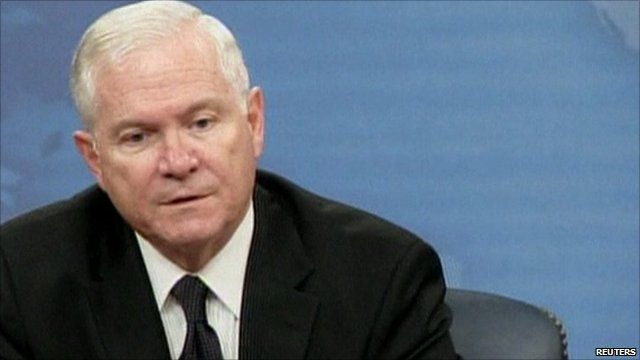 Video
US Defence Secretary on repeal of 'don't ask, dont tell'
Allowing gay troops to serve openly in the US military would carry only a low risk to fighting ability, a Pentagon study has found.
The survey also found a large majority of personnel would have no problem serving with openly gay comrades.
Defence Secretary Robert Gates urged Congress to repeal the ban but said the military would need careful preparation before a new policy was implemented.
Go to next video: Lady Gaga slams 'don't ask, don't tell'