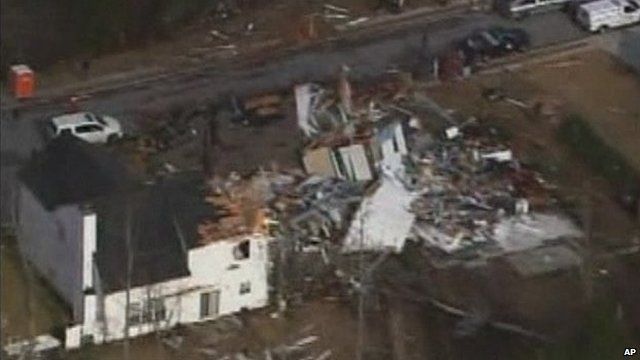 Video
Tornado aftermath in US town of Buford
A tornado has swept through the town of Buford in the US state of Georgia, damaging more than 50 homes.
People were picking through the wreckage of their homes after the winds, which reached up to 130 miles per hour (209 kilometres per hour), according to the US National Weather Service.
No fatalities were reported in the town, despite houses being flattened and roofs ripped off.
Mother Jami O'Connor described the moment the tornado hit her home, while Georgia Insurance Commissioner John Oxendine gave his assessment of the damage.
Go to next video: Tornado crosses highway in Texas