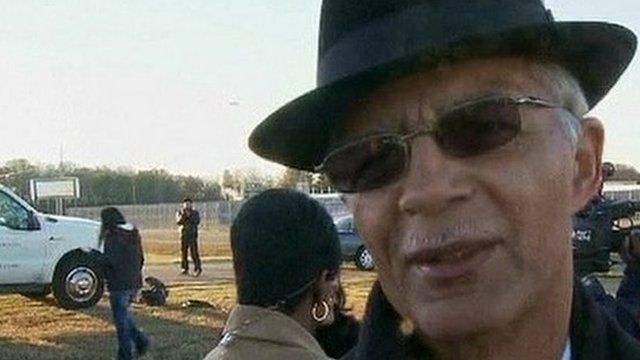 Video
Kidney donation sisters released from US prison
Two sisters serving life sentences in Mississippi have been released from prison on the condition that one donates her kidney to the other.
Jamie and Gladys Scott were convicted in 1994 of taking part in a robbery that netted a mere $11 (£7).
The pair are moving to the US state of Florida where their family lives. Jamie Scott requires daily dialysis, which costs the state roughly $200,000 (£129,000) per year, officials said.
The women were seen shouting "we're free" as they left the prison in a vehicle.
Speaking at their release, the sisters' lawyer Chokwe Lumumba told reporters that "this is a great step in the right direction".