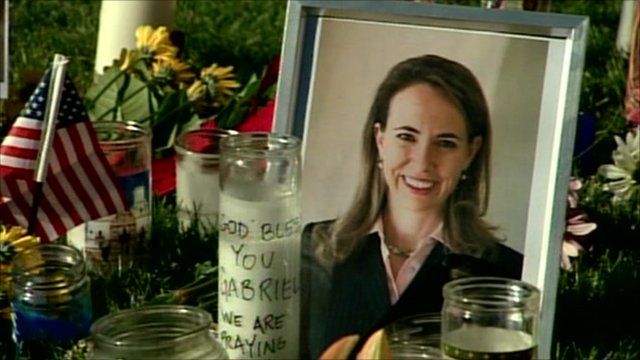 Video
Shooter charged on five counts including assassination attempt
The authorities in Arizona have charged a 22-year-old man in connection with Saturday's shooting in Tucson, Arizona.
Jared Loughner is facing five counts, including murder and attempted murder.
Democrat Congresswoman Gabrielle Giffords was shot in the head and is a critical condition. Six people were killed, including a nine-year-old girl.
Rajesh Mirchandani reports.
Go to next video: Loughner tackled by wounded woman