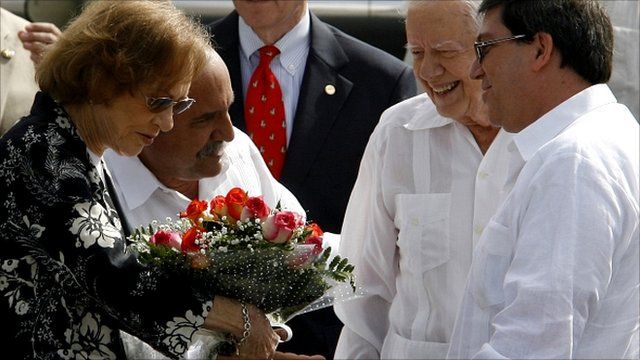 Video
Former US President Jimmy Carter visits Cuba
Former US President Jimmy Carter has arrived in Cuba for a three-day visit.
Relations between the US and Cuba have grown more tense than usual, over the imprisonment of a US contractor on the island.
Alan Gross was sentenced to 15 years in jail for providing satellite communications equipment to Jewish groups in Cuba, under a programme funded by the US State Department.
Go to next video: Row stops Cuban post reaching US