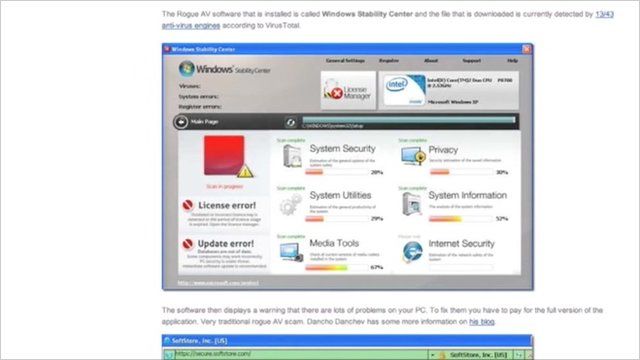 Video
Sites hit in massive web attack
Hundreds of thousands of websites appear to have been compromised by a massive cyber attack.
Hi-tech criminals seem to have perpetrated the attack by using security loopholes to insert malicious code into websites.
Visitors to infected sites were then told multiple viruses were detected on their computers and prompted to download fake virus protection.
Websense, a content security company, says it first discovered the attack, which it dubbed Lizamoon, late last month, and informed others.
Patrik Runald, senior manager for security research at Websense told the BBC's Katty Kay that the scale of the attack was "worrying".