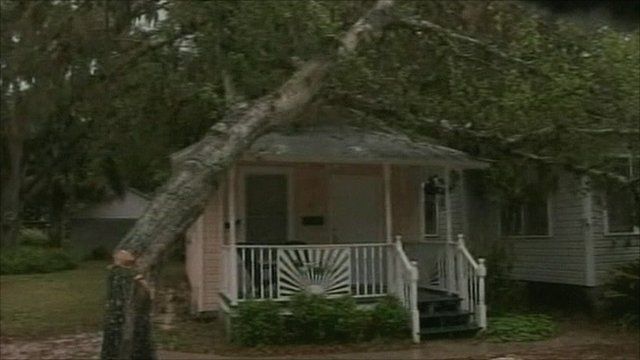 Video
Severe storms leave nine dead across southern US
At least nine people have been killed across the southern United States in storms that saw heavy down pours and strong winds.
A tree limb crashed through a house in Georgia, killing a father and the young son he was holding in his arms, according to the boy's grandmother Rachel Battle.
In Barrow County roofs were ripped from buildings, including the County Administration building where Chief of Emergency Services Dennis Merrifield described the damage.
Go to next video: Major white-outs in US and Canada