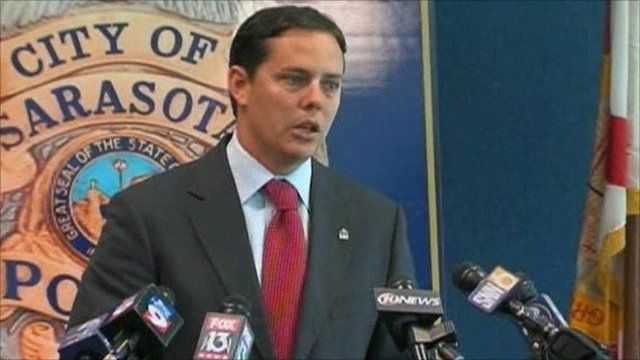 Video
Shootings a 'gut-check' for Sarasota - Mayor Kirschner
The Mayor of Sarasota, Kelly Kirschner, has said that the shootings of two British friends was a "gut-check" for his community.
James Kouzaris, 24, from Northampton, and James Cooper, 25, from Warwick, were found shot dead 50ft from each other in a street in the Florida city.
A 16-year-old boy has been charged with two counts of murder after the university pals were found on Saturday.
Go to next video: Colleague's tribute to James Cooper