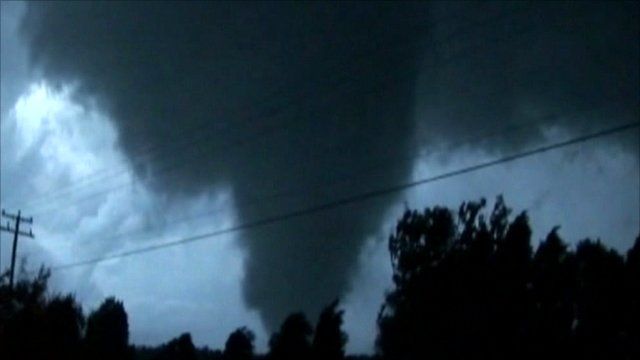 Video
Obama: Storm damage 'nothing short of catastrophic'
Some of the worst storms in the history of the United States have killed almost 300 people across several states.
Arkansas and Tennessee are among seven states to have declared a state of emergency, while tornadoes have wrought a trail of destruction in Mississippi and Georgia.
President Obama, said the damage was "nothing short of catastrophic" ahead of a visit to the worst-hit state, Alabama, on Friday.
Mark Mardell reports from Washington.