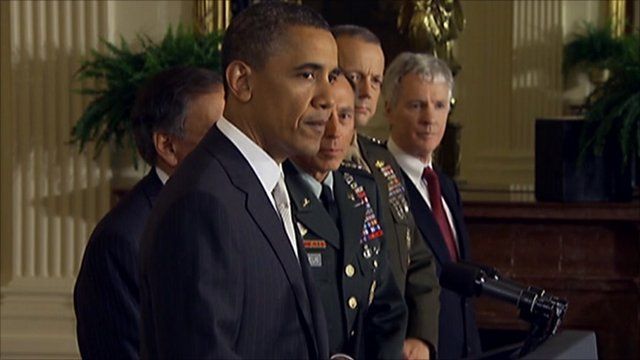 Video
President Obama names General Petraeus as CIA director
US President Barack Obama has nominated Gen David Petraeus, the US head of international forces in Afghanistan, as the new CIA director and has named the agency's chief as head of the Pentagon.
Mr Obama named the current CIA director, Leon Panetta, as the next defence secretary when Robert Gates retires in late June.
Speaking at a news conference in Washington, President Obama said General Petraeus would bring"extraordinary knowledge" of the Middle East and Afghanistan to lead the CIA towards defeating al-Qaeda.