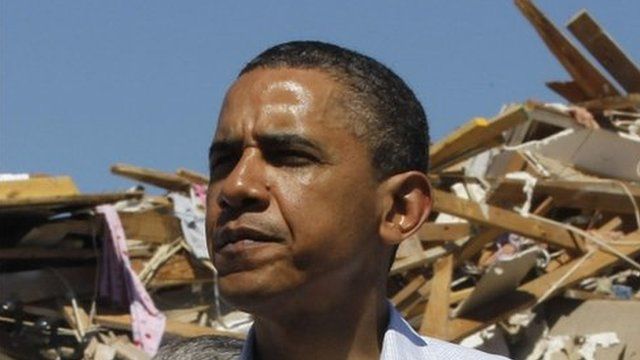 Video
Obama visits storm ravaged Alabama, as death toll nears 320
President Obama has visited the storm ravaged state of Alabama, just days after a string of tornados ripped through the region killing nearly 320 people.
The President said he had "never seen devastation like this", vowed to help those who survived but lost nearly everything else to mother nature's extraordinary and unpredictable wrath.
The BBC's Tom Burridge reports.