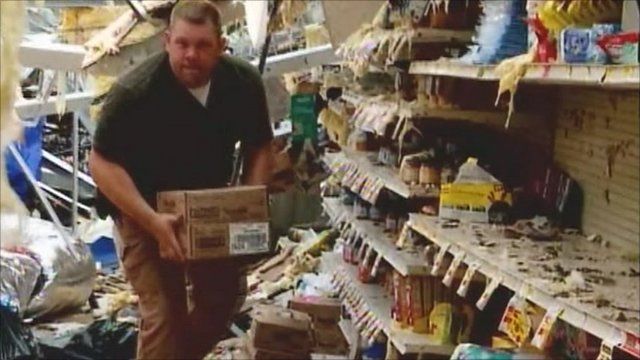 Video
US states taking stock after worst tornadoes in decades
People in six US states badly affected by tornadoes are beginning the massive clean-up operation, and in many cases starting to rebuild their entire lives.
Church groups are providing both spiritual and physical support, while the Red Cross is providing food and shelter for those who have lost their homes in the storms.
Meanwhile the search for survivors and the recovery of bodies continues.
Tom Burridge reports from Washington.