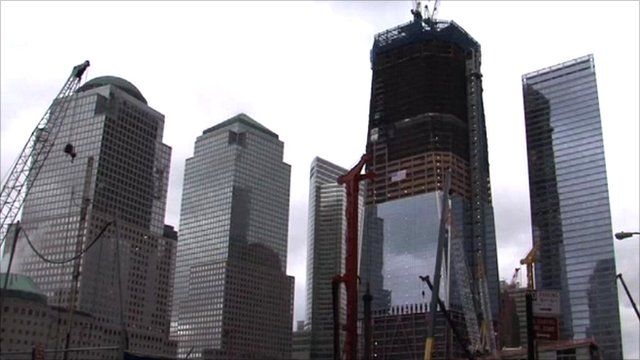 Video
Ground Zero neighbours on Bin Laden's death and 9/11 closure
Business owners near Ground Zero in New York not only suffered the trauma of the 9/11 attacks, but also had to cope with the impact on their livelihoods.
As well as losing customers in the destruction of the World Trade Center, shopkeepers and restaurant owners had to deal with the lasting effects of the attack on lower Manhattan.
BBC News talked to some of those who say the killing of Osama Bin Laden does not bring them closure, but a rebuilt Ground Zero site might.
Go to next video: Voices from New York's Ground Zero