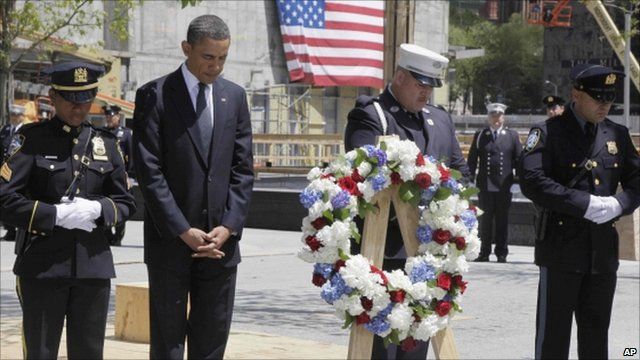 Video
President Obama lays wreath at Ground Zero
US President Barack Obama is visiting Ground Zero, the site of the 9/11 attacks in New York, four days after US forces killed al-Qaeda head Osama Bin Laden in Pakistan.
Bin Laden was believed to be the mastermind of the 9/11 attacks in 2001.
Mr Obama laid a wreath in memory of the nearly 3,000 victims and spoke to relatives at the site.
Go to next video: Bin Laden's photos 'too graphic'