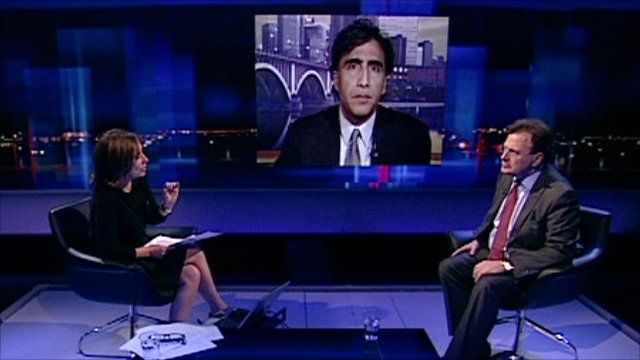 Video
Osama Bin Laden: Was his killing by US forces legal?
The BBC's Newsnight programme examines whether the raid that resulted in the killing of Osama Bin Laden was legal.
US forces attacked his compound in Abbottabad on Sunday, apparently without the knowledge of the Pakistan authorities.
Kirsty Wark asked the CIA's former assistant general counsel, John Radsan and the UK's former attorney general, Lord Goldsmith, about the action.
Go to next video: America 'will never forget' 9/11