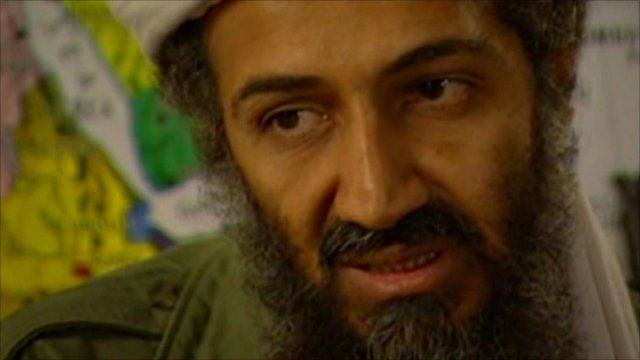 Video
Osama Bin Laden 'planned 9/11 anniversary train attack'
Documents found at Osama Bin Laden's Pakistan home suggest he was planning attacks on the US including on the 10th anniversary of 9/11, US reports say.
One plan aimed to target a US rail route, the reports claim, although no imminent threat was detected.
Officials are examining computers, DVDs and documents seized from the Abbottabad home where they believe Bin Laden hid for up to six years.
Andrew North reports.
Go to next video: Firefighters mull Osama killing