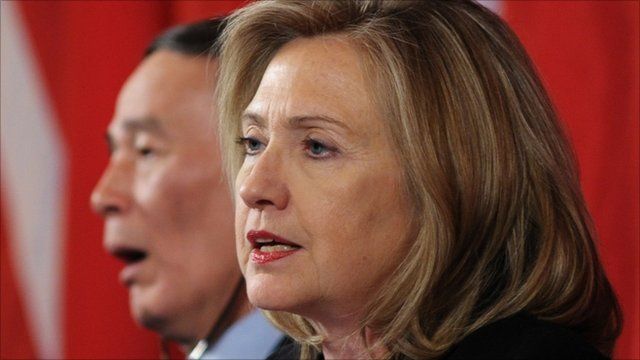 Video
US and China discuss human rights, says Hillary Clinton
US Secretary of State Hillary Clinton says "difficult issues" including human rights have been discussed during high-level strategic and economic talks between China and the US in Washington.
In an interview with The Atlantic, Mrs Clinton had called China's human rights record "deplorable" but defended US dealings with Beijing.
At the close of the meeting, she said the US and China have to be honest about differences and address them "firmly and forthrightly".
"We had candid discussions on some of our most persistent challenges, from addressing North Korea, and Iran, to re-balancing the global economy," she added.