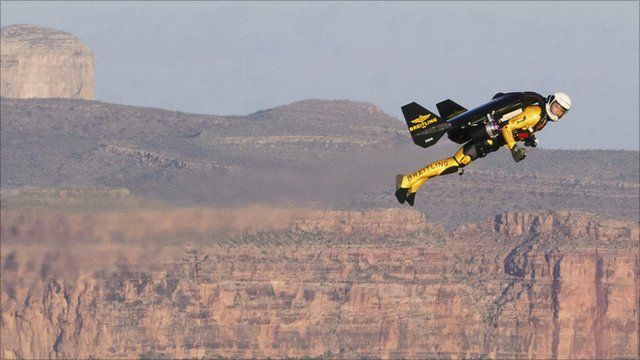 Video
Jetman soars over Grand Canyon
The Swiss adventurer Yves Rossy - also known as Jetman - has completed a flight over the Grand Canyon in his custom-built jet suit.
His flight lasted around eight minutes, reaching heights of 200 hundred feet above the Canyon rim, before he parachuted to the ground.
He said the US flight was one of the most memorable experiences of his entire life.
Go to next video: Jetman back in the skies