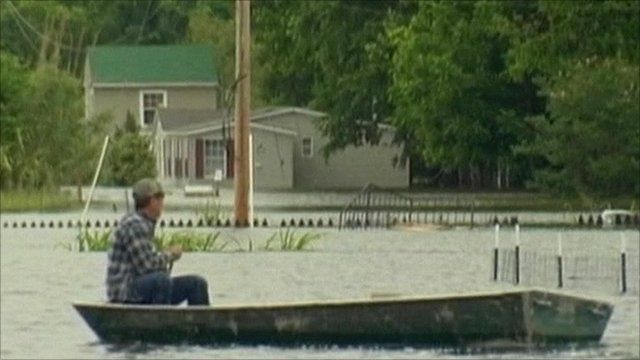 Video
US residents flee sacrificed Mississippi flood towns
Residents along the Mississippi flood plain have been leaving their homes, sacrificed to flood water, as US army engineers open floodgates in an attempt to protect large cities.
The Morganza Spillway opened at 1500 local time (2000 GMT) to ease pressure on Baton Rouge and New Orleans.
This is the first time in four decades the level of the Mississippi has forced the floodgate to be opened.
Natalia Antelava reports.
Go to next video: US engineers prepare to flood Louisiana