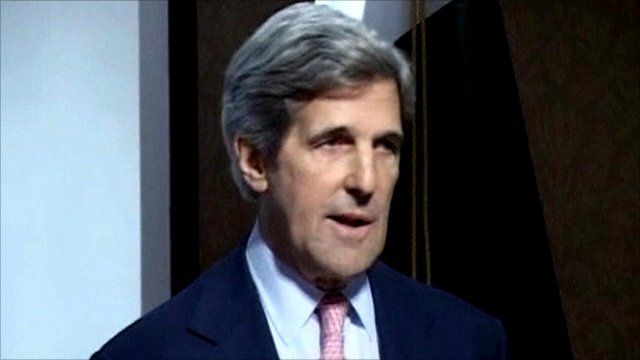 Video
US Senator John Kerry defends US Bin Laden raid
The US Senator John Kerry has defended the raid by US special forces that led to the killing of Osama Bin Laden.
During a visit to Pakistan, Mr Kerry said secrecy surrounding the raid had been crucial and did not reflect mistrust of Pakistan's leaders.
Pakistan is angry that it was not told in advance about the 2 May raid and that its sovereignty was violated.
Mr Kerry said it was now important to put relations between the two countries back on track.