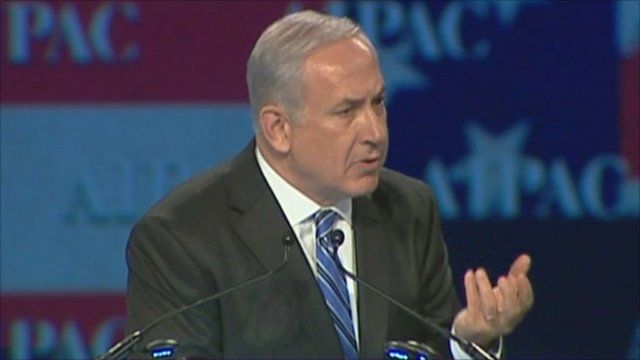 Video
Netanyahu reiterates objection to peace deal based on 1967 borders
President Obama and David Cameron have stressed their determination to support democratic change in the Arab world in a joint newspaper article in The Times.
The two leaders said they would not stand by as the aspirations of people in the Middle East were crushed by bombs, bullets and mortar fire.
But at the same time President Obama's vision of an Arab-Israeli peace deal was dealt another blow as Israel's Prime Minister, Benjamin Netanyahu, once again said he thought any plan based on the country's 1967 borders was unacceptable because it would leave the country without security.
Tom Burridge reports from Washington.
Go to next video: Obama and Netanyahu's tense meeting