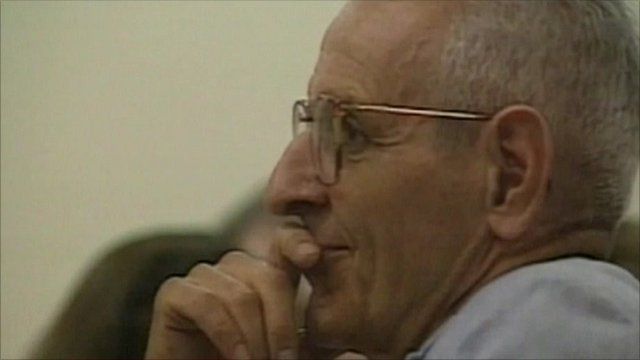 Video
Jack Kevorkian: 'Doctor Death' dies in US aged 83
Jack Kevorkian, the man known as "Dr Death" for helping the terminally ill end their lives, has died in the US aged 83, his lawyer has said.
Mayer Morganroth told the Associated Press news agency Kevorkian died on Friday at Michigan's Beaumont Hospital.
He died after a blood clot from his leg broke free and lodged in his heart, the Detroit Free Press reported.
Kevorkian was believed to have assisted in 130 suicides and was released from prison in 2007, after serving eight years.
The BBC's Steve Kingstone, in Washington, looks back at his controversial career.