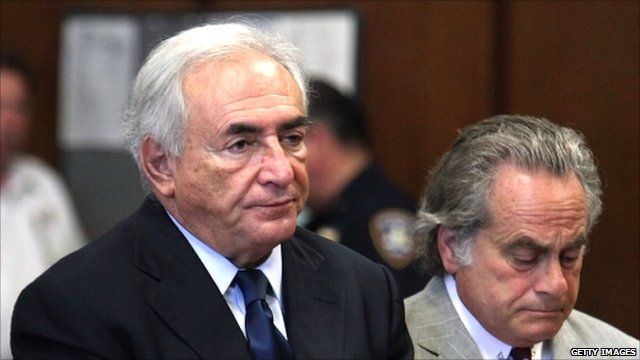 Video
Ex-IMF chief Strauss-Kahn pleads not guilty
The former head of the International Monetary Fund, Dominique Strauss-Kahn, has entered a plea of not guilty in a New York court to charges of attempted rape and sexual assault.
The 62-year-old Frenchman is accused of assaulting a maid at the Manhattan hotel where he was staying on 14 May.
Mr Strauss-Kahn's lawyer said there had been "no element of compulsion" in the incident between the two parties.
His next court date is set for 18 July.
Michelle Fleury reports.
Go to next video: Maids rally at ex-IMF head's hearing