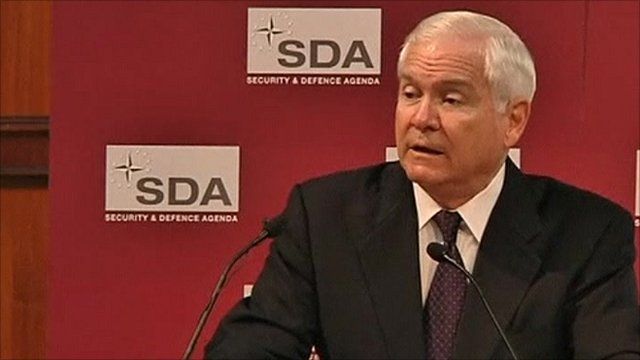 Video
Robert Gates fires US-Nato warning shot
US Defence Secretary Robert Gates has told his Nato allies they need to invest greater resources in the organisation or risk it becoming irrelevant.
Speaking while in Brussels for a Nato meeting, Mr Gates, who retires next month, said operations in Libya and Afghanistan had exposed shortcomings in the military capability and political will of some members.
He warned that if European defence budgets continued to be cut, "future US political leaders... may not consider the return on America's investment in Nato" to be worth it.