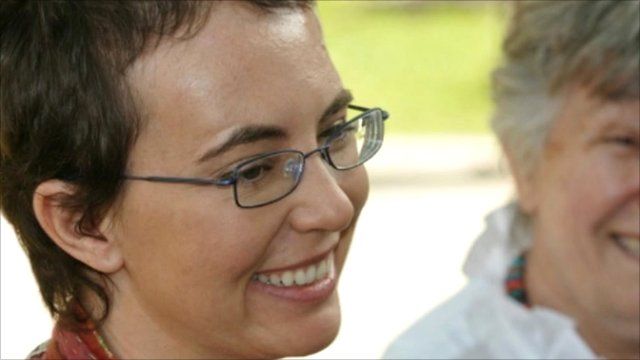 Video
Gabrielle Giffords: Photos of recovering congresswoman
The first photographs of US Congresswoman Gabrielle Giffords have been released since she was seriously injured during a shooting spree five months ago.
Six people were killed and 14 were injured in the incident in Arizona.
The still images show Ms Giffords smiling at the camera and sitting with her mother.
Tom Burridge reports from Washington.
Photos courtesy P.K. Weis of southwestphotobank.com