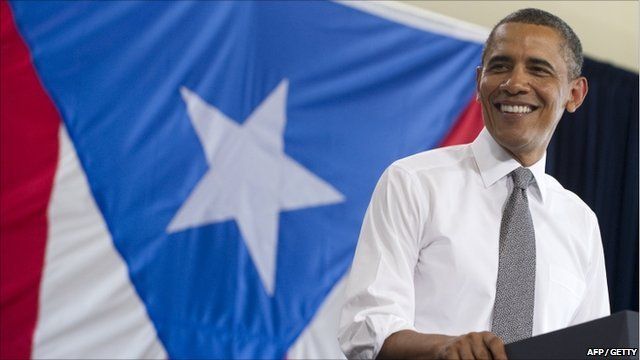 Video
Obama vows to help Puerto Ricans 'build their own future'
US President Barack Obama has made a rare visit to Puerto Rico, marking the first official trip to the island by a sitting US president since 1961.
The visit is being seen by some as an indirect bid for the votes of Puerto Ricans in the swing-state of Florida during next year's presidential poll.
He appealed to the people of the island, saying his administration is "giving Puerto Ricans the tools they need to build their own future".
Go to next video: Obama warning on euro debt