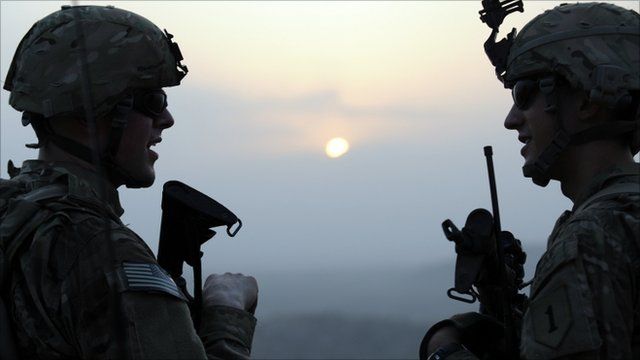 Video
Obama to announce Afghan troop withdrawal plans
US President Barack Obama is set to announce how and when he intends to withdraw US troops after nearly 10 years at war in Afghanistan.
The US has around 90,000 troops in the country at the moment and Mr Obama is expected to announce he'll bring 10,000 home this year, and 20,000 more the year after.
Mark Mardell reports from Ft. Campbell in Tennessee.