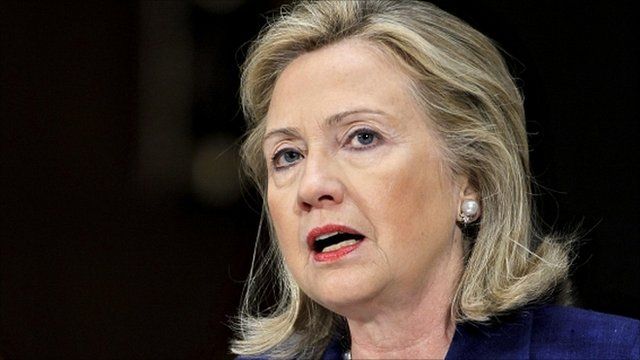 Video
Taliban momentum broken in Afghanistan says Clinton
The military campaign in Afghanistan has broken the Taliban's momentum US Secretary of State Hillary Clinton has said.
On Wednesday Mr Obama announced the withdrawal of 33,000 troops from Afghanistan by September 2012.
The top military officer in the US said President Barack Obama's plan to withdraw troops from Afghanistan is more aggressive than he had advised.
Adm Mike Mullen said leaving troops in place was the safer course, but said he supported the president's decision.
Go to next video: Afghans 'nervous' about troop exit