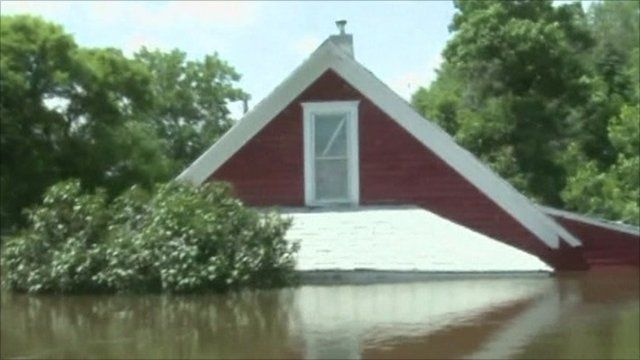 Video
North Dakota flood victim: 'It's pretty hard to just walk away'
Residents in the town of Minot in the US state of North Dakota have been surveying the damage to their homes after the Souris River burst its banks.
Around 11,000 people living in areas near the river have been evacuated from their homes.
Officials say water levels were expected to peak on Sunday.
Residents whose homes have been flooded have described their frustration. One man, Bob Helstedt, said "it's pretty hard to just walk away".