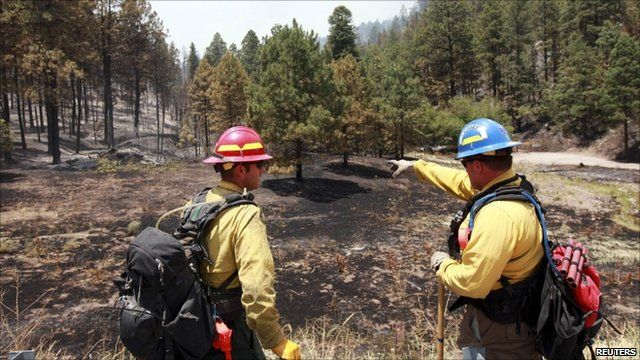 Video
Los Alamos fire crews will 'knock this fire out'
Firefighters battling the blaze threatening a top US nuclear weapons research lab are optimistic they are gaining control of the fire.
Crews have been battling the blaze since Sunday, clearing brush and flame-retardant foam to hamper the spread of the blaze.
Matt Williams, Los Alamos Fire Department told reporters "we are doing what we can and we're knocking it down and getting a handle on it".
Go to next video: Small fire inside US nuclear lab