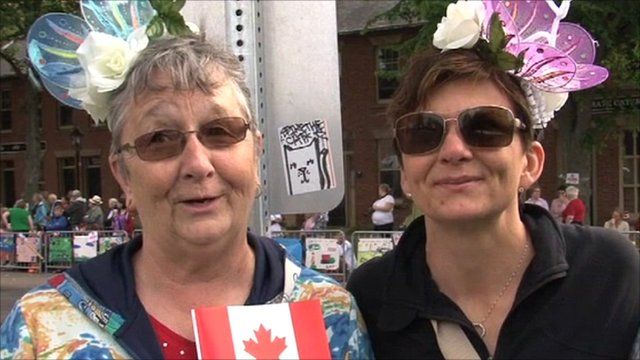 Video
Canada tour: William and Catherine visit Charlottetown
On their fifth day in Canada, Prince William and Catherine visited Charlottetown, the capital of Prince Edward Island and home to 32,000 residents and thousands of summer tourists.
The royal visit, a topic of conversation on the island for weeks, reached its climax with a carriage ride down Great George Street in downtown Charlottetown.
The BBC spoke to visitors and residents along the street about their views of the monarchy and this historic visit.
Radio broadcast clips courtesy of Ocean 100.