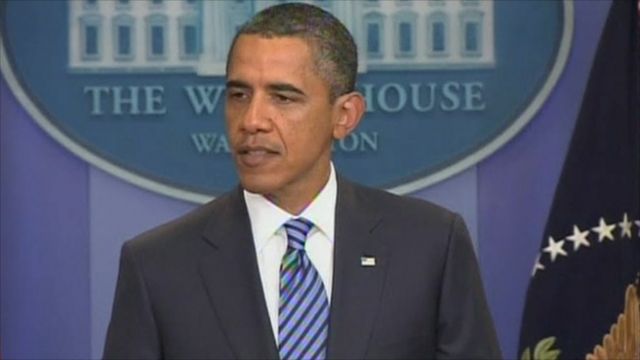 Video
Obama's hopes for US debt ceiling deal
President Obama has called Democratic and Republican lawmakers to the White House for talks on raising the country's debt ceiling, as a deadline for action looms.
Republicans say they refuse to consider raising taxes, while Democrats hope to protect favoured social programmes.
President Obama said he had spoken to both Democratic and Republican congressional leaders over the deficits and that the discussions were yielding progress.
Obama also told reporters he opposed a short-term deal to raise the nation's debt limit.
Go to next video: Could the US default on its debt?