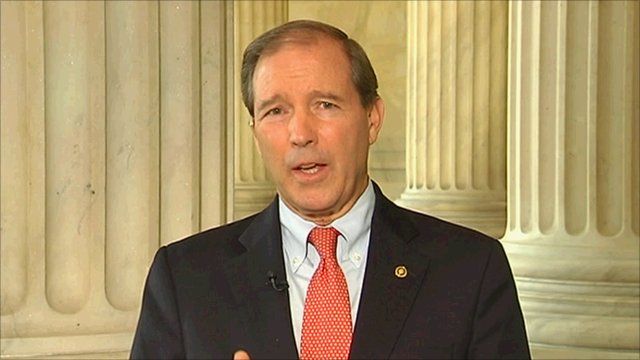 Video
'Don't drift around' in Afghanistan
US Senator Tom Udall talks to Katty Kay about calling for a more rapid withdrawal of all American combat troops from Afghanistan.
He is one of three senators who wrote an op-ed piece in the New York Times titled 'Let's Not Linger in Afghanistan.'
"Nothing focuses the mind and the energies of our troops and the leaders by saying 'you've got about 12-18 months to hand this off'," Senator Udall tells the BBC.
Go to next video: On patrol with UK troops in Afghanistan