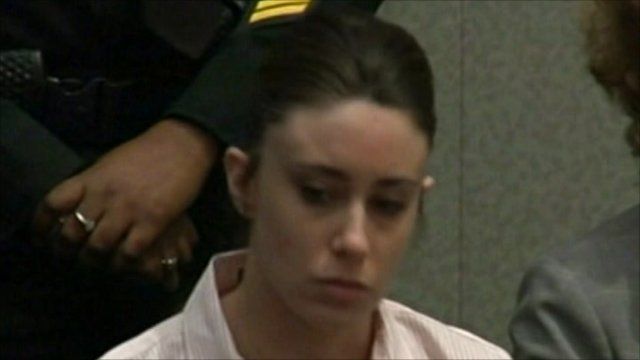 Video
Casey Anthony not guilty of murdering daughter
A court in Orlando, Florida cleared Casey Anthony of murder, manslaughter and child abuse, but convicted her of lying about her daughter Caylee's disappearance.
Prosecutors said the 25-year-old suffocated Caylee in 2008 because she kept her back from a life of partying.
At first she said the girl was kidnapped by a nanny, then at trial said she drowned in a swimming pool. But a jury cleared her of the most serious charges.
Her lawyer, Cheney Mason said that ''our system of justice has not dishonoured her memory by a false conviction''.
Emily Buchanan reports.
Go to next video: Casey Anthony not guilty of murder