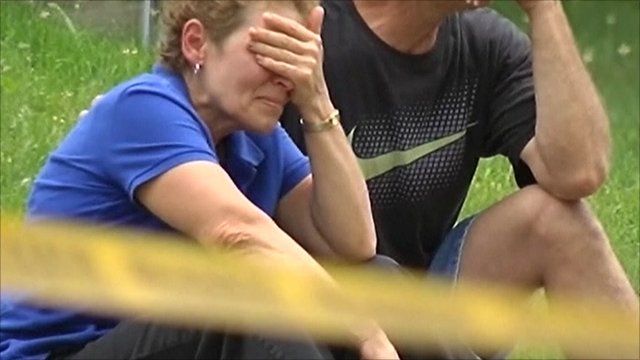 Video
Michigan shocked by deadly shooting
A man suspected of shooting dead seven people in the US state of Michigan has killed himself, but two hostages he had taken are safe, police say.
The death of the man named as Rodrick Shonte Dantzler, 34, ended a dramatic eight-hour manhunt in Grand Rapids.
The hunt began after four people were found dead in one home and three others in another across the city.
The suspect led police on a high-speed chase through Grand Rapids before taking hostages in an apartment.
Neighbours and relatives gathered at the scene where a man, whose daughter was in one of the two houses, collapsed after being told the news.