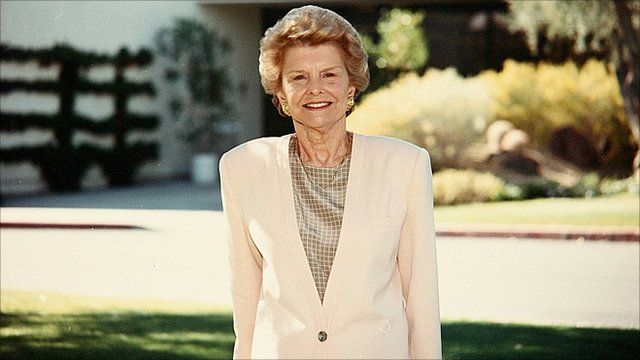 Video
US ex-first lady Betty Ford dies
Former US First Lady Betty Ford has died at the age of 93.
She was the wife of President Gerald Ford, and served as first lady from 1974 until 1977.
Betty Ford was a leading voice in the Women's Movement. She campaigned for breast cancer awareness and was best known for founding a leading California clinic for treating addictions.
The BBC's Peter Bowes reports from Los Angeles.