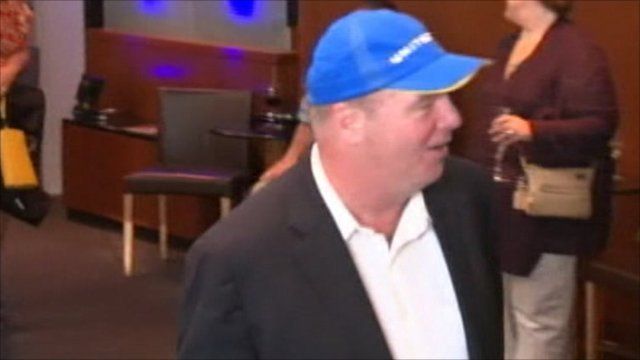 Video
US frequent flyer reaches 10m miles
A US businessman has been rewarded for his loyalty to one single airline company after accumulating 10 million air miles.
Thomas Stuker, a sales consultant, reached the milestone after a flight from Los Angeles to Chicago.
He has boarded 5,962 United Airlines flights and flown the equivalent of 400 times around the globe.
Go to next video: Solar plane's first international flight