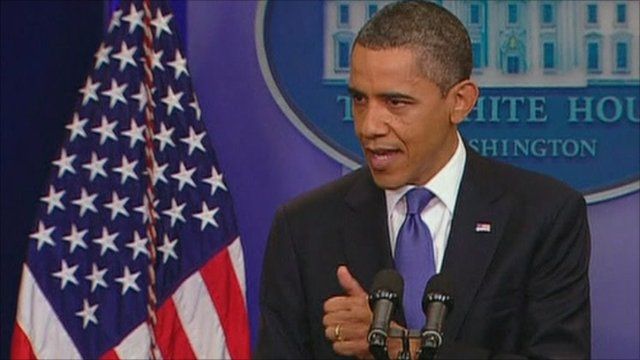 Video
President Obama: 'Now is the time' to tackle US debt
President Obama has called on Republicans and Democrats to put aside their "sacred cows" in a bid to reach agreement over the debt ceiling.
Mr Obama is struggling to marshal support for a budget package that would include some $4tn (£2.5tn) of cuts, but has insisted he would not consider a stop-gap resolution to the debt stalemate. The US risks defaulting on its debts on 2 August, when the budget runs out.
Speaking ahead of a meeting with Republicans on Monday, the president said that "now is the time to deal with these issues", and urged both sides to "do what's right for the country."
Go to next video: Could the US default on its debt?